David Easton
06 Oct 2004
A version of memory game that uses UK coins and was written to be used by my wife in her class at school where the kids are just learning to recognise coins.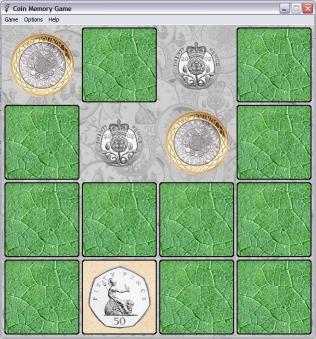 Further information is available from
http://www.easton.me.uk/tcl/coins/index.html

A
starkit
version of this program has been submitted to
sdarchive
. Get it from:
See
A simple memory game
and
Memory 2
for similar games.
---
ulis
, 2005-01-05. Beautiful!
DKF
: Very nice indeed! Lovely graphical polish!
---